VERY IMPORTANT!
Do you have cold such as a runny nose, sneezing, sore throat, light cough or fever above 38 degrees Celsius? Then we ask you to stay at home and do not come to the hotel.
During your visit, it is important that you follow the instructions of our employees. In addition, we ask all guests and staff of our hotel to follow the following precautions carefully.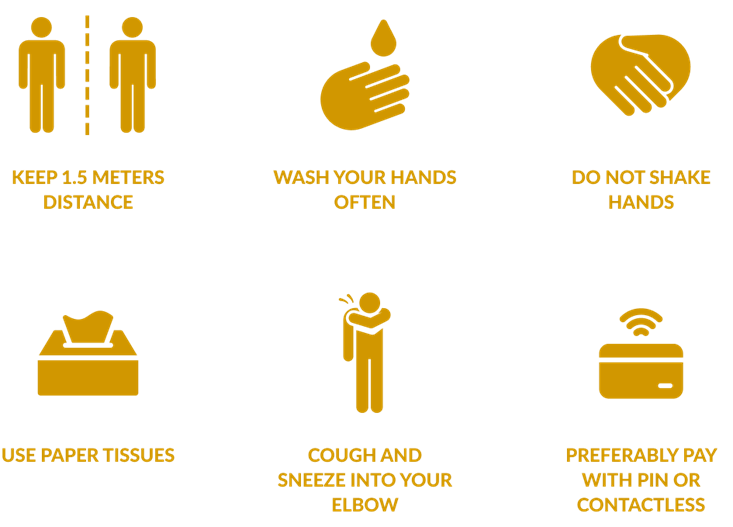 Starting point are the guidelines and recommendations of the RIVM. We assume that guests take their own responsibility with regard to the corona measures. We reserve the right to ask you for your corona pass.
Our employees have received instructions on how to act under Corona.
There are additional protocols for cleaning and hygiene.