Autumn deal offer
1/2 x overnight stay, 1/2 x breakfast, Stay in September, October and November
View this offer
An oasis of elegant luxury
Hotel Kasteel Bloemendal has 77 luxurious castle rooms and wellness suites where you can stay in luxury. The castle also has several multifunctional rooms that are suitable for every type of meeting.
&
A free cup of coffee
No reservation costs
Cancel until 24:00 before arrival. With the exception of non-refundable and earlybird rates
Register now
Welcome in Kasteel Bloemendal
Enjoy our Suites

Treat yourself to a little extra luxury with a steam shower cabin and bubble bath.
Experience romance and modern comfort in our lovely suites.
The spacious suites ensure an unforgettable and romantic stay.

Theme Suite

Winter package

In the colder months you are in the right place with us. Come and enjoy a hot chocolate with whipped cream, a cup of coffee or other (hot) drink after a brisk walk in the area.

2/3 x overnight stay
2/3 x breakfast
2 x 3-course diner
Stay in December, January and the month of February

From

per person

Winter Package
Looking for the perfect wedding location?
The sunrays sparkle cheerfully in the water droplets of the fountains. Everywhere you hear the sound of the horns announcing your arrival as a fresh couple. On the stairs, the red carpet is ready to welcome you in style.
Hotel Kasteel Bloemendal offers you with its authentic castle ambiance the perfect location for your most unforgettable day!
We would like to discuss your dream day with you in every detail.
Weddings
Every season different
Valk Gift card

Valid for 5 years

Decide the value yourself

The gift card is valid as a payment method at all Valk locations worldwide.

Give an experience as a gift
Put your loved one, friends or family in the spotlight. Surprise the one with an experience that the receiver can fill in himself/herself. With Valk Gift Card, you can give a wonderful overnight stay, a delicious dinner, or a complete mini vacation that can be spent at a later time.

Valk Gift Card

André Rieu in Maastricht

Enjoy André Rieu's concerts in his hometown Maastricht.
Join the party and enjoy the compelling waltzes, classical music, operetta and musical... an experience to remember.

Reserve your tickets for André Rieu 2021 now.

You can reserve tickets for the 2022 Vrijthof Concerts here;
Have a stylish meeting
Are you looking for a unique location, equipped with all conveniences? Then you have come to the right place.
Comfortable and efficient conferencing in one of our 5 multifunctional rooms. Because of its central location in the region Netherlands - Germany - Belgium, Castle Bloemendal is the ideal location for your meeting. We will gladly support you in organizing your meeting.
Meetings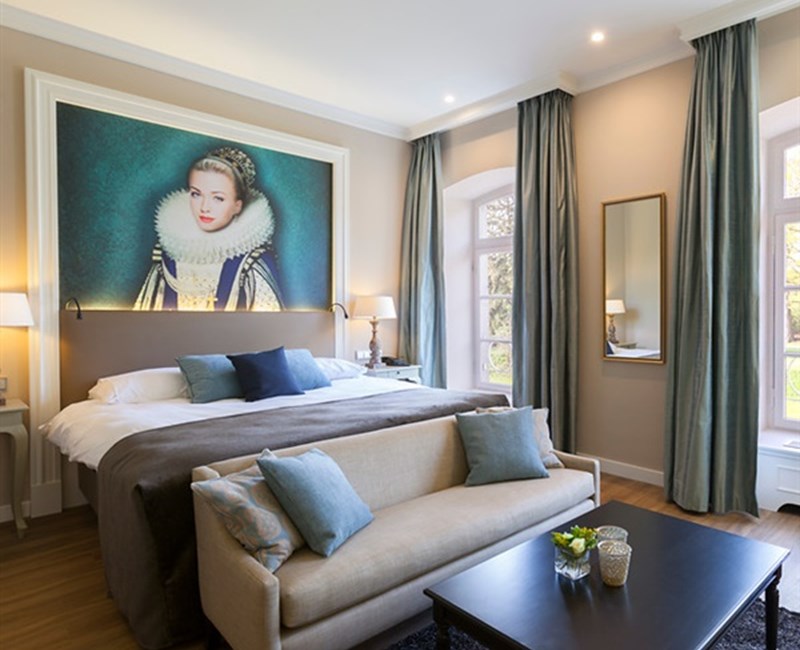 Dream away in the castle building
In our Castle Rooms, you'll enjoy yourself even more, thanks to:
* A lovely Swiss Sense bed.
* Bathroom with whirlpool and a luxurious walk-in rain shower.
In short: enjoy to the fullest!
Deluxe Castle Room
Don't miss any special offers
Always up to date with the latest news
Subscribe to our newsletter